UAE society awards Kuwaiti oncologist
Dr Al-Saleh recognized for relentless struggle to treat cancer patients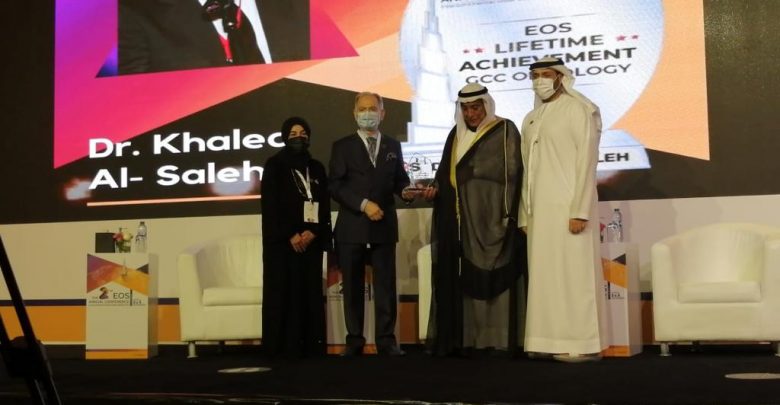 The Emirates Oncology Society has granted Kuwaiti consultant Dr. Khaled Al-Saleh the Gulf Excellence
Award in recognition of his relentless struggle to treat cancer patients and spur scientific research.
The Kuwaiti oncologist was honored during the 2nd Emirates Oncology Society Annual Conference 2021,
held in Dubai on September 2nd and 3rd, 2021.
Speaking about the award, Dr. Al-Saleh, who is Secretary-General of the Gulf Federation for Cancer Control (GFFCC), hailed this award as honoring to all those doctors who have contributed to scientific research and awareness campaigns to treat cancer patients in the Gulf region.
He highly lauded the UAE and the Emirates Oncology Society for organizing this successful conference and
supporting the great efforts of doctors and researchers in the region and the world to fight cancer.
The Kuwaiti doctor has been granted several Kuwaiti, Gulf, Arab and international awards in recognition of
his great efforts to combat and treat cancer.